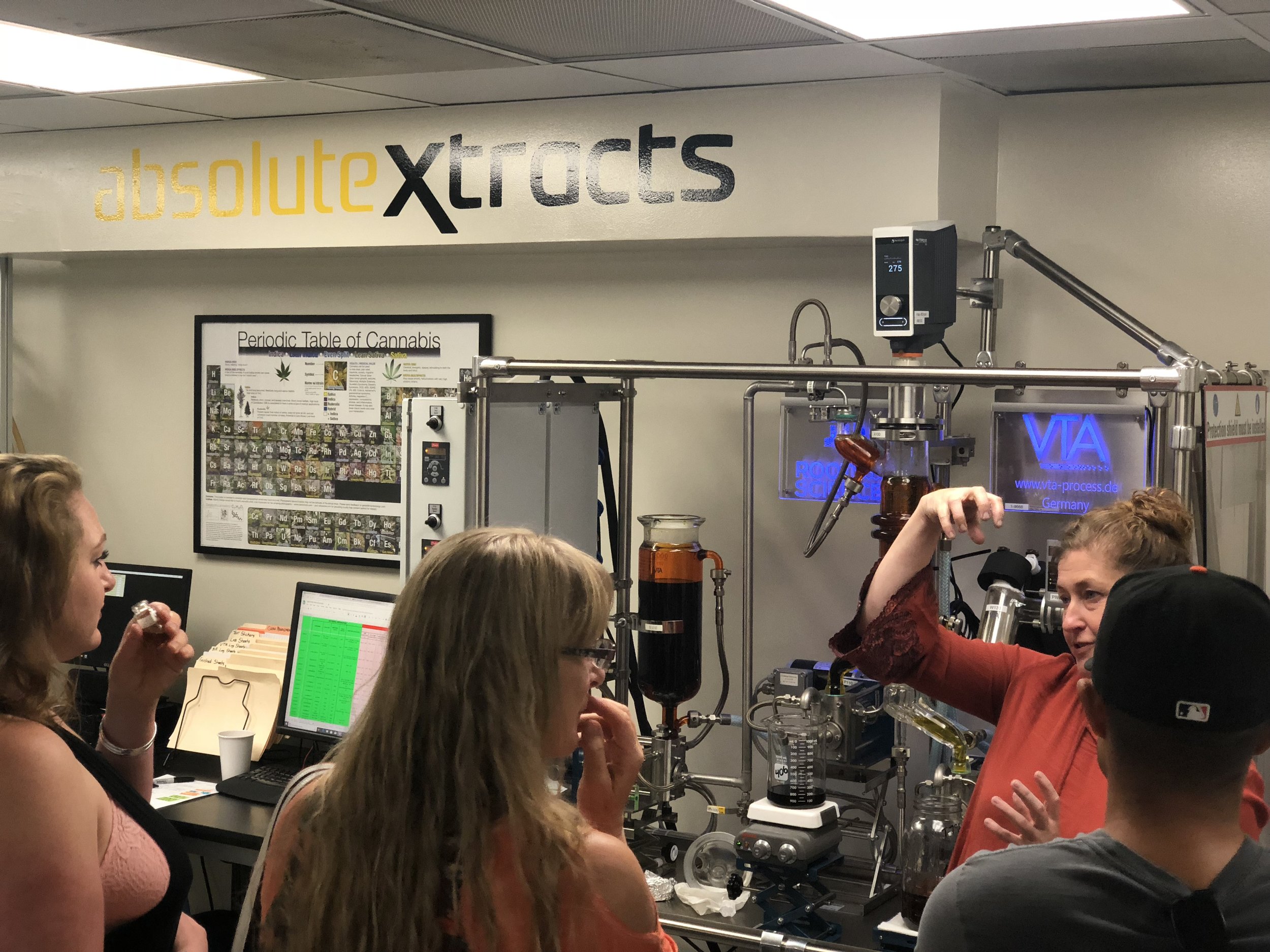 Featured Wine & Cannabis Experience
Explore what makes sonoma county so unique by joining us on this exclusive experience
Cannabis Manufacturing
Start the day by visiting CannaCraft, the largest extraction lab in the State. This truly eye-opening, Willy Wonka-style cannabis facility offers a behind the scenes look into how cannabis is extracted and edibles are coated. End the tour with a unique terpenes smelling to get your senses going.
Wine
Next, get ready for Francis Ford Coppola Winery. Francis puts it best, saying the winery is meant to be "a wine wonderland, a park of pleasure where people of all ages can enjoy all the best things in life– food, wine, music, dancing, games, swimming and performances of all types. A place to celebrate the love of life." Receive a private guided tour, walk his movie memorabilia, get a private tasting and have lunch. Throughout the day, learn the agricultural similarities between wine and cannabis.
Dispensary
Lastly, we tie everything together by stopping by a dispensary. Get a private sit down Q & A with a representative, learn firsthand about different cannabinoids, products, THC, and CBD. Now that you're a pro, you're free to browse and purchase.